The history of SUBWAY® restaurant
In 1965, Fred Deluca had just graduated from high school in Bridgeport, Connecticut, USA. Like many young adults his age, he had dreams of attending college. Although he was a hard-working, competent and dependable young man, the $1.25-per-hour he earned working at the local hardware store wouldn't be enough to finance his education.
Discouraged, Fred decided to ask Dr. Peter Buck, an old family friend, for some advice. The two had known each other for years and Fred half expected Dr. Buck to loan him the money for college after telling him of his plans to study to become a medical doctor. Instead, Dr. Buck gave Fred an idea that would change his life and the lives of people around the world.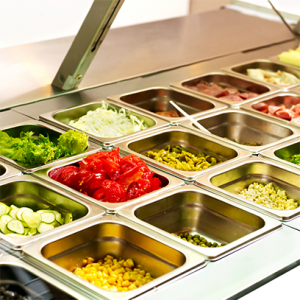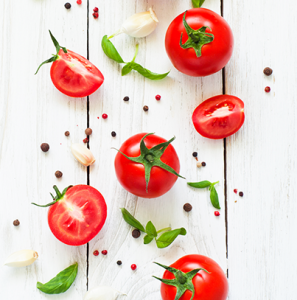 "I think you should open a submarine sandwich shop," said Dr. Buck.
At first Fred was skeptical, but after Dr. Buck explained how the sandwich shop could finance Fred's future education, he was on board. That night, Fred and Dr. Buck formed a partnership that would lead to the first SUBWAY® restaurant.
By lunchtime on the first day Fred and Pete's submarine shop was open, customers were pouring in. From that day on the company continued to grow. Fred and Pete had a goal of opening 32 submarine sandwich shops within 10 years. By 1974, eight years after they opened their first sandwich shop, Fred and Pete owned and operated sixteen shops throughout the state of Connecticut, only halfway to their goal.
As Fred and Pete looked to grow the business, talk turned to franchising, an idea they had previously dismissed as something only for "the big guys." Determined to succeed, Fred and Pete decided franchising was the key to achieving their goal. So Fred met with his friend Brian Dixon and made him an offer he couldn't refuse. He offered Brian a loan to buy one of their restaurants, but to sweeten the deal, Fred told Brian that if he didn't like the business, he could return it and owe nothing.
Brian is known as the very first SUBWAY® franchisee – setting the new standard for the SUBWAY® business model. This enabled Pete and Fred to not only reach their goal, but surpass it. Today, entering their 43rd year of operation, SUBWAY® restaurants is the world's largest submarine sandwich chain operates more units in the US, Canada and Australia than McDonald's® does. Countless awards and accolades have been bestowed upon Fred DeLuca and the SUBWAY® chain – the SUBWAY® name and its products have even appeared in numerous television and motion picture productions. The SUBWAY® franchise has come a long way from the modest sandwich shop in Bridgeport, CT.